When creating a Windows Server instance be sure to add a key pair (using key pairs created by OpenStack is highly advised as issues have been reported with certain imported key pairs not working on this use case).
To retrieve the instance password go to Compute -> Instances -> and click your Windows server instance name. Then on the top right corner click the arrow to show the drop-down menu and click on the "Retrieve Password" option.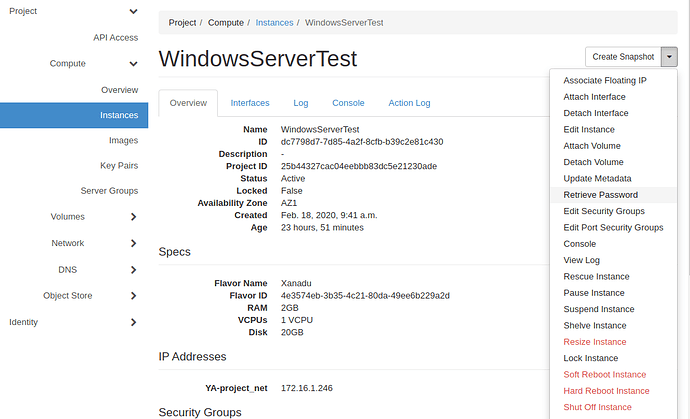 A pop-up window will appear. Enter the private key corresponding to the public key of the keypair use when creating the VM and press the "Decrypt Password" button at the bottom.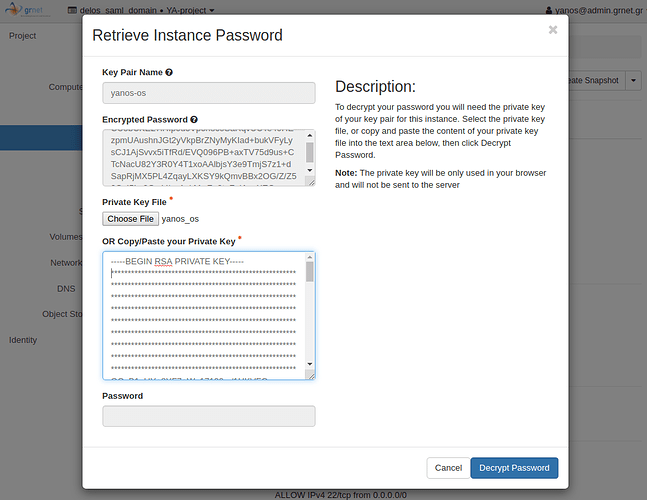 The password will then be revealed.

Go to the "Console" tab of your Windows Server instance and use this password to log in.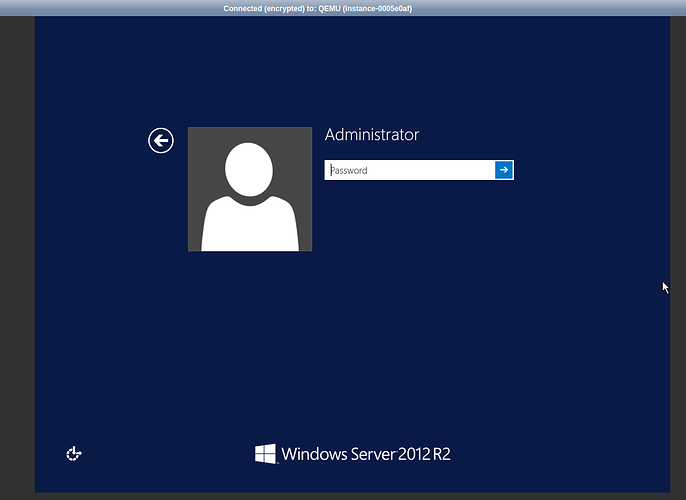 You will then be requested to enter a new password. Once the new password is set you can use your Windows Server.